Summer 2017 Vol. 8 Issue 3
Greetings from Prince Resort!
Summer is well underway and the entire resort is bustling with energy. There's still plenty of time to plan your 2017 summer vacation! To make your reservations at the Prince Resort check our rates and availability online or call 1-877-619-5635.
News from Prince Resort
2017 TripAdvisor Certificate of Excellence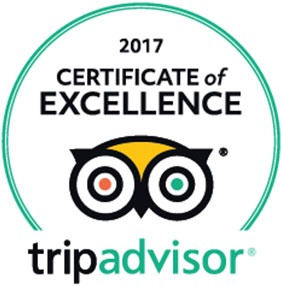 We are excited to announce Prince Resort has been awarded a 2017 TripAdvisor Certificate of Excellence!
This achievement celebrates hospitality businesses that have earned great traveler reviews on TripAdvisor over the past year. The Certificate of Excellence accounts for the quality, quantity, and recency of reviews submitted by travelers on TripAdvisor over a 12-month period.
We appreciate all of our guests for their amazing reviews and our great team for their dedication to providing outstanding customer service!
4th of July at Prince Resort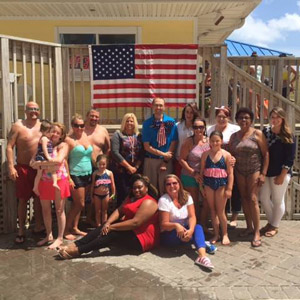 The summer season has kicked off with a bang at the Prince Resort. July is the busiest month for the Myrtle Beach area, and starts off with a celebration of the great country we live in.

Our staff dressed up in honor of the holiday and decorated the Prince with festive touches of red, white, and blue. Beachgoers enjoyed gathering to observe the 8th Annual Salute from the Shore, a military flyover of the entire South Carolina Coast. To celebrate the special day, 3500 Ocean Grill hosted a delicious Southern-style dinner buffet featuring barbecue ribs, chicken bog, coleslaw, peach cobbler, and sweet tea.

The Cherry Grove Pier hosted the annual fireworks display to celebrate, and the turnout was huge as always. Guests enjoyed watching the show from the beach or privacy of their own ocean front balconies as hundreds of colorful fireworks lit up the night sky. "The 4th of July was a wonderful time for our guests and staff," said Stephanie Chestnut, General Manager. "The weather couldn't have been any more gorgeous. We are already looking forward to planning next year's celebration!"
Summertime Fun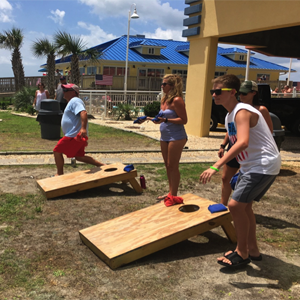 When we think about the past two months, two words come to mind: Family Fun. Our Children's Activities Program has kicked off in high gear, with activities scheduled throughout the day during weekdays. Michaela and Ashleigh, our Activities Directors, have enjoyed creating various fun crafts such as tie dye t-shirts, hand and footprint paintings, and souvenir photos. Guests of all ages have enjoyed participating in our outdoor activities including duck races, poolside bingo, scavenger hunts, water balloon tournaments, and the ever popular cornhole.
On rainy days, we take the fun inside with movies, ice cream parties, and karaoke dance parties. There is never a shortage of fun activities to participate in when you stay at Prince Resort. Activities are available through Labor Day, so be sure to pick up a schedule when you check in!
Notice Anything New?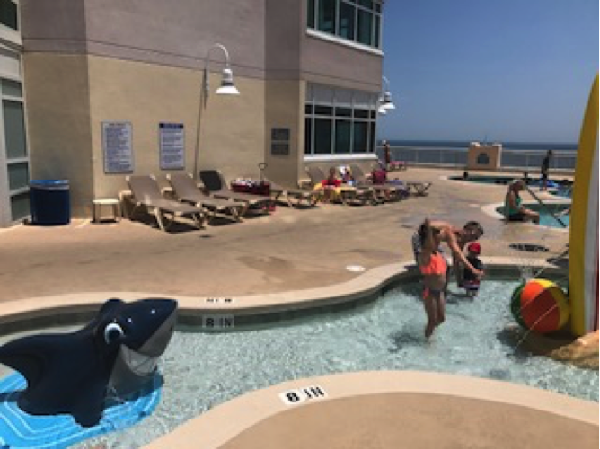 Our engineering team has been hard at work adding new decorative touches to the property. A variety of gorgeous flowers have been planted around the outdoor areas to bring a splash of color. We've also applied a fresh coat of paint to many indoor areas to brighten up the interior of the resort.
Next time you visit the rooftop pool in Tower 2, you will surely notice the newest addition to the kiddie pool. We have installed a new water feature to keep the kids entertained and cooled off. It has been an absolute hit so far! Kids of all ages have enjoyed splashing around in the water that sprays out of the shark and surfboard.
News from the Cherry Grove Pier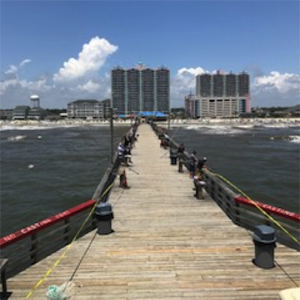 The Cherry Grove Pier is a major attraction in the summer thanks to the great fishing location and beautiful views. The most commonly caught fish at the moment are flounder, red drum, and black drum. Flounder is one of the most popular forms of seafood and is commonly served in many of the local seafood restaurants.

There have been two tournaments so far this summer for King Mackerel. King Mackerel can often be caught in excess of 30 pounds and are a major draw of fisherman throughout the summer. There are several more tournaments planned that will be announced later on this summer.


Stories from our Guests
Check out some of our recent guest' stories and photos from their Prince Resort vacation!



We invite you to share a favorite moment from your vacation for a chance to win a $150 Resort Credit plus 35% off a future stay. Entries will be accepted through September 29, 2017 so there's still plenty of time to capture your perfect picture. Don't forget to pack your camera for your next trip so you can enter for your chance to win!

Submit your photo or view the contest gallery to vote for your favorite entry!


News from the Beach
Shark Wake Park opens in North Myrtle Beach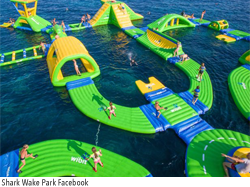 Shark Wake Park's inflatable floating aqua park is now open at the North Myrtle Beach Park & Sports Complex. The largest of it's kind on the East Coast, the aqua park features multiple swings, ramps, ladders, trampolines, slides, and more. This new attraction has multiple areas of fun for the entire family, from beginners seeking a relaxing experience on the water, to the adrenaline seeker in search of the next thrill.
A 45 minute session costs $25 per person. An additional session can be purchased on the same day for just $10.
Legends in Concert Summer Special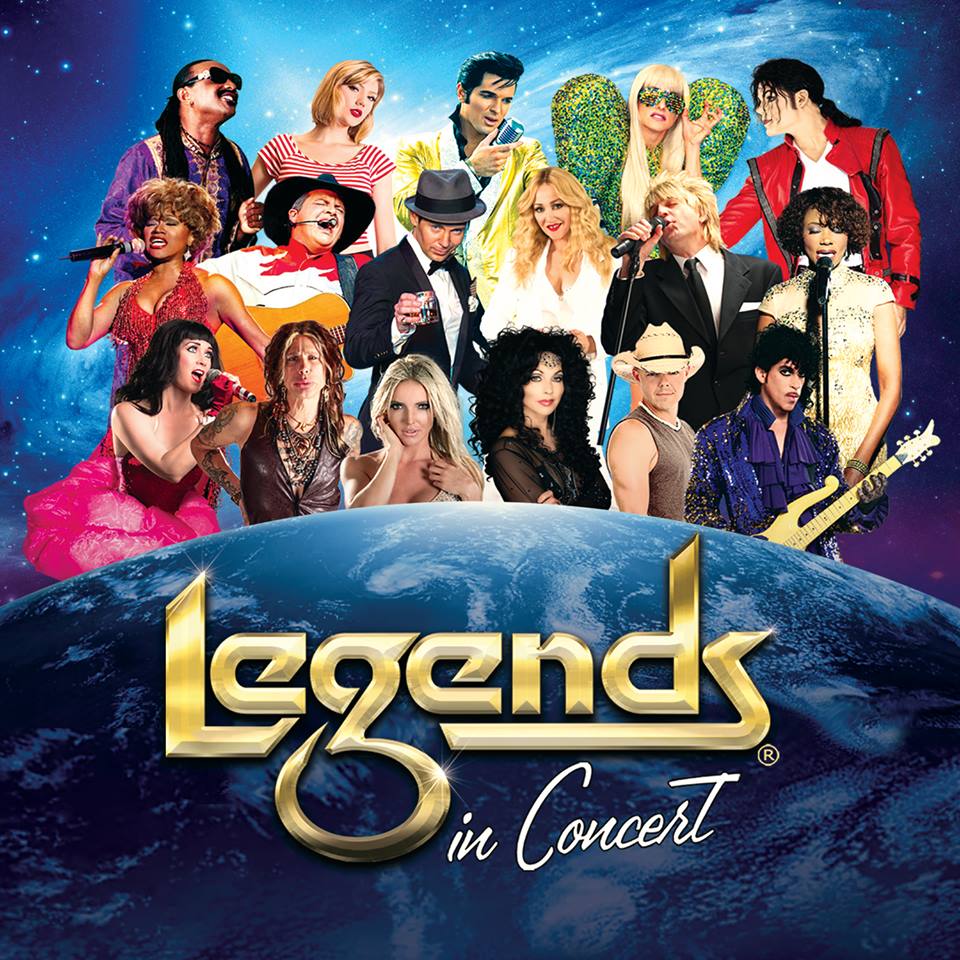 Experience the World's Greatest Live Tribute Show this summer at a great rate! Legends in Concert is offering 1 free child admission per paid adult in regular seating. This special is valid all summer long for shows through September 3, 2017!
Legends in Concert features an international award-winning cast of accomplished tribute artists, talented singers and dancers, and a rockin' band, which brings the music experience to life. Performers this summer include the Blues Brothers, Elvis Presley, Dolly Parton, Steven Tyler, and Madonna. Call our reservations department at 1-877-619-5635 to purchase your tickets!
From The Golf Desk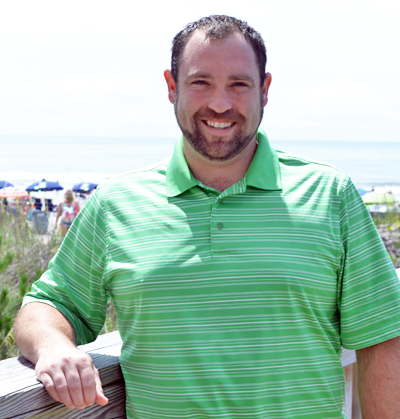 This summer many courses are making some changes. Most notably, Crow Creek is spending the summer months upgrading their greens. As we all know, Crow Creek is a fantastic course and with this change we are expecting the course to be in great shape this fall. Another course that is making some updates is Arcadian Shores. Personally this golf course is in my top 5 for layouts along the Grand Strand. With the new clubhouse, cart paths, and greens, Arcadian Shores will quickly make it's way back into your rotation of courses. The Parkland's course at Legend's is also going to be going through some major upgrades. Additionally, the Legend's Group has begun dynamically pricing their rates, and the current rates are excellent! I know we are all excited about the upgrades and changes that are being made along the Grand Strand.
We have partnered with Alabama Theatre to offer an exciting new vacation package with 3 nights accommodations, breakfast each morning, 2 rounds of golf from the Founders Group, plus one evening at Alabama Theatre's "One" the show. Additonal nights and rounds are available, and we can even custom tailor your package for golfers and non-golfers. This package is perfect for couples or a ladies' weekend getaway! Contact one of our golf specialists today for a quote.

Until next time, go enjoy the beautiful weather and keep it in the fairway!
Scott Thrailkill,
Director of Golf - Prince Resort, Myrtle Beach SeaSide Resorts, MyrtleBeachGolf.net, and TeeUpMyrtleBeach.com.
Guest Comments
"
We loved that the Prince was right on the pier and that there were 2 pools plus baby pools and lazy river, 4 hot tubs, two restaurants, a gift shop, and ice cream shop all on site, plus so many other amenities. I brought 8 kids and they were all entertained. Most were teens and they loved it. The weight and fitness rooms are even gorgeous. The Prince was recommended to me by a friend and I will certainly recommend it as well." Mandi, 7/19/17 after a 5 night stay

"

The breeze of the ocean blowing my hair, the splashes of water on my face, the sand between my toes, the smiles upon my kids, our suite being steps away from this enjoyment everyday I wouldn't want to be anywhere else.

" Rikki, 7/12/17 after a 4 night stay

Read more guest comments.
Kid's Craft
Kids of all ages have enjoyed making arts & crafts this summer with our Children's Activities Directors. We are sharing our slime recipe so you can recreate the fun at home!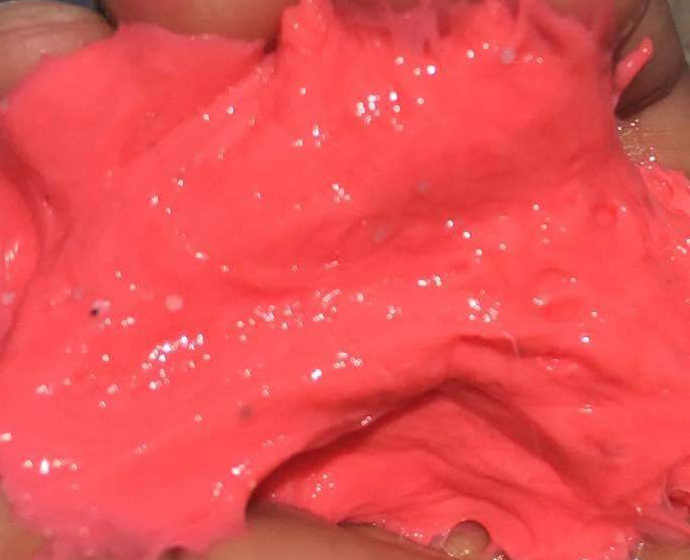 Supplies needed:
Elmer's Glue
Liquid Starch
Food ColoringMixing Bowl
Spoon
Directions:
Add 1/4 cup of Elmer's Glue to mixing bowl.
Add 3 to 4 tablespoons of liquid starch. Is is important to gradually add the starch to make your slime less sticky.
Once it is no longer sticking to the mixing bowl, add the food coloring of your choice.
Once all ingredients are mixed thoroughly, remove slime from the mixing bowl and knead until it comes together in your hands. Add more starch as needed.
From the Kitchen
Buffalo Chicken Dip
Ingredients
2 8 ounce packages of cream cheese, softened
1 cup ranch dressing
3/4 cup hot sauce
10 ounces of cooked, shredded chicken
Shredded cheddar cheese
Tortilla chips for dipping
Instructions
Mix cream cheese, ranch dressing, and hot sauce.
Fold in the shredded chicken.
Spread mixture into a baking dish sprayed with cooking spray.
Bake at 350 degrees Fahrenheit for 15 minutes.
Add cheddar cheese to the top.
Bake an additional 10 to 15 minutes.
Serve hot with tortilla chips.