Newsletter
Myrtle Beach Events
You already know where to stay in Myrtle Beach for unmatched access to the ocean, attractions and South Carolina's best golf Prince Resort at the Cherry Grove Pier, but what about upcoming events and other insider tips for enjoying your Myrtle Beach vacation?
Don't visit Myrtle Beach without reading the Prince Resort monthly newsletter, where you'll find the latest about our seasonal specials and holiday events, find out about recent hotel upgrades and meet members of our staff. To receive the monthly Prince newsletter in your inbox, sign up here

    Winter 2015                         Vol. 6 Issue 1
Greetings from Prince Resort!
The holidays are behind us and spring will be here before you know it. Most folks don't think of the winter as being the best time to visit the beach, but the days are mostly mild and sunny, our rates are low, and there are plenty of things to do here - and you don't have to fight the crowds. Enjoy a show, go shopping, walk the beach, catch a movie or go to Ripley's Aquarium. Come discover the beach in the winter - and let our vacation planners help you find the best rate.
News from Prince Resort
Valentine's Dinner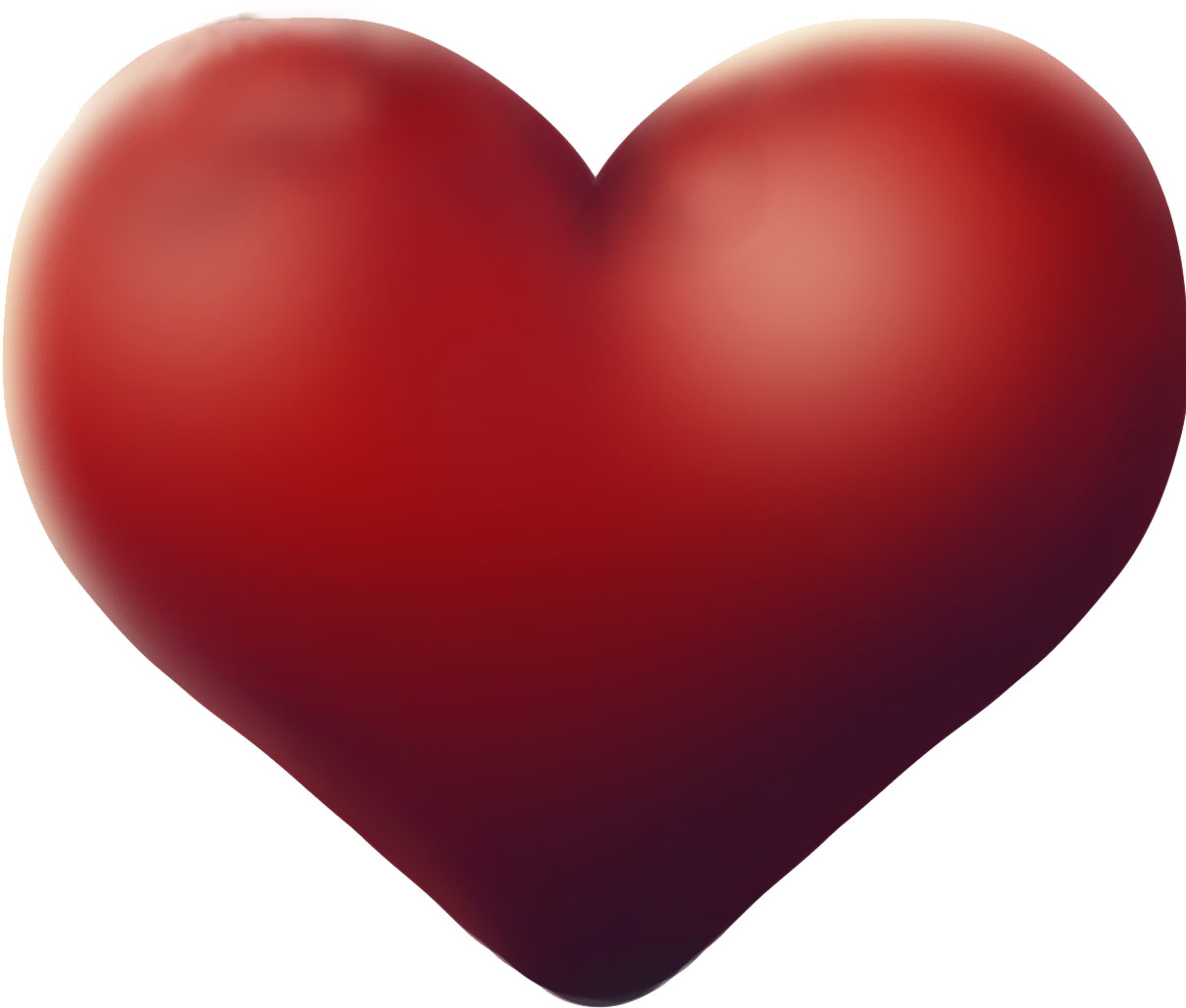 Surprise your valentine with a mini vacation to the beach and a delicious Valentine's Dinner at 3500 Ocean Grill. Upgrade your reservation to include champagne and chocolates, balloons, and rose petals.
Click here
to see our Valentine's Menu.
New Year's Eve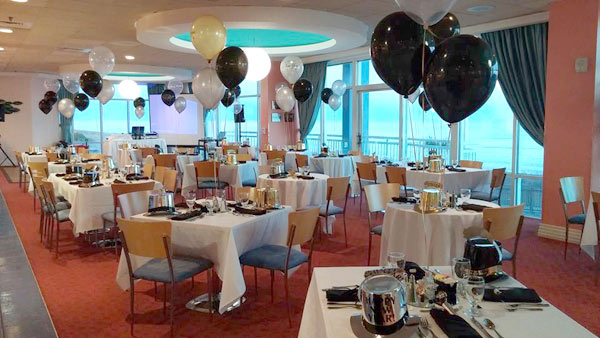 Out with the old and in with the new. We rang in 2015 with dinner, music, and dancing. 3500 Ocean Grill held a New Year's Eve Celebration where we rang in the New Year with 80 of our Prince Resort friends. We hope each one of you have a prosperous and healthy 2015.
Snowbirds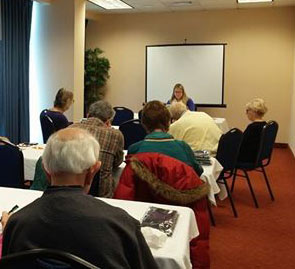 Our monthly guests are staying quite busy with the full calendar we have planned for them. So far they have enjoyed movie nights, bingo, and a cookie swap. They are really getting to know each other and are creating a beach family.
Changes During the Off-Season
Our hallway painting is currently in progress with the oceanfront tower completed. We are sprucing up the property awaiting your arrival.
Refer a Friend
Did you know that you can get a $25 gift certificate if you tell one of your friends about us and they stay with us here at the Prince Resort? We are excited to announce our "Refer a Friend" program again this year.
Click here
for details.
News from the Beach
Duplin Winery Coming Spring 2015
The largest winery in the South, Duplin Winery of Rose Hill, North Carolina has begun construction on the winery's first location outside of North Carolina in North Myrtle Beach, South Carolina.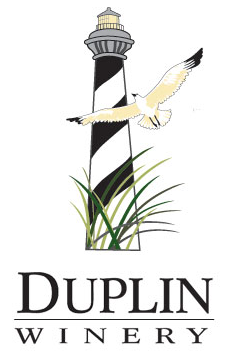 At 15,000 square feet, the location will be able to comfortably accommodate groups of up to 200 guests for guided wine tastings, making it the largest wine tasting station on the Grand Strand.
The location will also include more than 5,000 square feet of retail space selling Duplin wines, as well as specialty drinks, foods and merchandise.
Located adjacent to Barefoot Landing and Alligator Adventure on Highway 17, the winery is expected to open in Spring 2015.
An award-winning winery, Duplin is known for its "cool, sweet & easy sipping" wines. Its relaxed and fun-filled wine tasting tours are extremely popular, with more than 100,000 guests touring the Rose Hill winery each year.
Duplin is planning to provide the same comfortable, inviting and casual atmosphere at its North Myrtle Beach location.
"My brother Dave and I have dreamed of opening a location along the Grand Strand since the 1990s," said Jonathan Fussell, president of Duplin Wine Family and head of the winery's marketing division.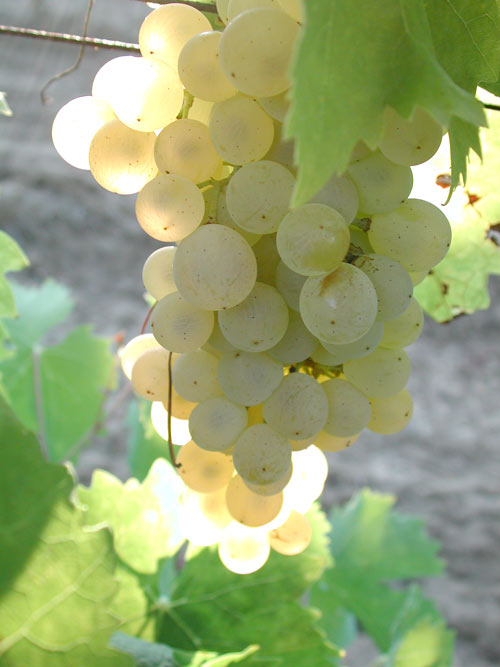 "We're excited about bringing the laid-back North Carolina wine country experience to the beach. In the wine country of North Carolina, we're serious about our wines but relaxed about life - so our wine tours are just a little different than others that people might have experienced. Our focus is on fun and we try our very best to show our guests a good time. We expect our Grand Strand tasting station to become a gathering place for current Duplin customers visiting the area, and an inviting spot for folks who want to experience our wines for the first time."
Daily guided tours at the tasting station in North Myrtle Beach will offer guests the opportunity to sample a wide variety of Duplin wines as they are entertained with fun facts about muscadine grapes, Carolina winemaking and the Duplin brand.
Corking demonstrations will be accompanied by a presentation about the early days of the winery, when Duplin first sold its wines in Mason jars before moving to more traditional wine bottles.
Now a Duplin tradition, the signature Mason jar remains a popular item among Duplin wine fans and selected varieties of wine are offered in them.
"We're really creating a new North Myrtle Beach attraction," says Fussell. "It's a place where folks can relax, listen to some music, and learn a little more about wine. We expect to host groups, parties and families. Adults will enjoy it, and kids will too. In addition to our wines, we'll be serving our patented "Sweetzer" frozen drinks - which can be made in non-alcoholic versions. We think families will find this a unique attraction that everyone can enjoy."
Duplin Winery is the largest wine production facility on the East Coast. Both Dave Fussell, Jr., who serves as president and CEO of Duplin Winery, and Jonathan Fussell are extremely involved in the day-to-day operation of the winery, leading tours and tastings, and having a hand in the winemaking process.
"We believe in being hands-on at Duplin," says Jonathan Fussell. "We're proud to share our sense of family and commitment to excellence with the guests we have, and we're looking forward to making a lot of new friends at our new North Myrtle Beach tasting station."
From The Golf Desk
Spring is just around the corner and let me tell you it is shaping up to be a good one. The golf booking season is among us and in order to help you out, I though I would give you some information on the Myrtle Beach golf market.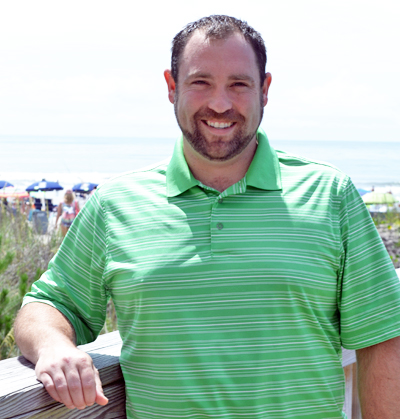 Some of you may have heard by now, there is a new group of investors that have purchased at least 9 courses in the area. Some of the courses included were TPC, World Tour, River Hills, Aberdeen, and more. This company known as "Founder's Group International" has a new two and 3 play rates that look really good, especially if you can get here before March 19th.
Also, back by popular demand the $100 reward card is back for the spring, but it has a competitor that provides some really good options. The East Coast group has brought in a 4 and 5 round special that is really good. If you play 4 rounds with EC they will provide you with a $100 gift card, but if you can book 5 rounds, they will bump that $100 up to $150. Now that is value. With so much going on you may have a few questions so please do not hesitate to call us at 1-877-418-0434 to find out the details. One last note, with gas prices dropping; making travel much more affordable I would expect to see tee times going faster than they have in the last 3-5 years. Please keep this in mind when getting your quotes that if you wait too long the course you want to play may not be available when you're ready to book.
Brendan Gann | BBC Supervisor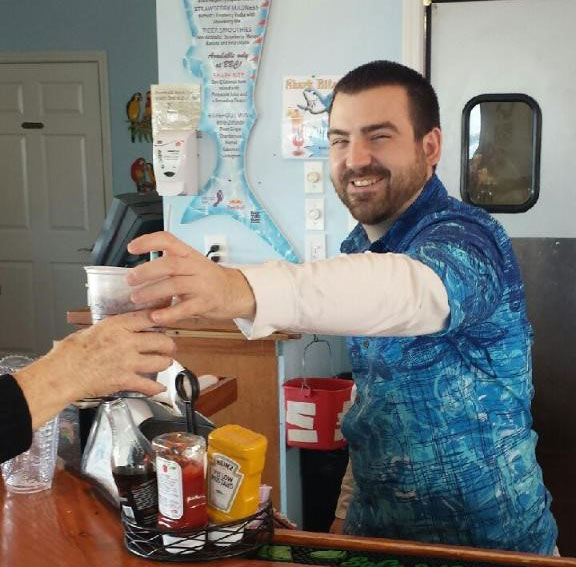 Brendan was born in NMB and has lived here his whole life. Brendan started working at the Cherry Grove Pier 12 years ago and has recently been promoted to the Boardwalk Beach Cafe Supervisor.
Brendan enjoys meeting new people and putting a smile on their face. In his free time, Brendan likes watching sports, especially the Green Bay Packers.
"It has been a pleasure watching Brendan grow from having a job to successfully starting his career. I look forward to the bright future Brendan has ahead of him," said Stephanie Chestnut, manager at Prince Resort.
Groups
"My sister had her wedding at the Prince Resort. The reception turned out to be really awesome. The staff was very helpful. They did a great job with the decorations and my sister and mom didn't have to worry about much. Thanks again!"
Elizabeth Caton (Greensboro, NC)
Groups of all types and sizes have enjoyed our packages, including church, sports, and all wedding groups to name a few. We can make your groups' next visit to the Myrtle Beach area even more enjoyable!
Our dedicated sales managers and event coordinators are here to assist you anytime so please don't hesitate to contact us for your next event!
Call Group Sales at (843) 417-5510.
Guest Comments
"Love coming to beach and this resort fills all my needs for excellent service great staff and and all associated with the Resort." Shirley Gillespie, Midlothian, VA

"This is our second time. In the past we stayed in a three bedroom ocean front unit we shared with friends and really enjoyed it. This time we tried a one bedroom ocean front unit and were delighted to find it also was very clean. They provided a generous amount of linens. No sign of mold or mildew anywhere. The view of the ocean from the ninth floor is beautiful." Matilda B via TripAdvisor

Click here to read more guest comments.
Fun in the Sun
Hotel Humor
Working in a resort, we need to keep our sense of humor. Here's a joke you may get a giggle from:
We were pulling up to the hotel on our honeymoon, my new wife felt very foolish that she was on her honeymoon. She turned to me and asked, "What can we do to hide the fact that we are on our honeymoon?" I thought a second and replied, "you carry the luggage!"
Monthly Recipe - Sweet Chili Lime Chicken with Cilantro Couscous
1 tablespoon olive oil
1 pound skinless, boneless chicken breast halves, cubed
6 tablespoons soy sauce
6 tablespoons brown sugar
1/2 teaspoon red pepper flakes, or more to taste
1 lime, juiced and zested
2 cups vegetable broth
1 cup couscous
1/3 cup chopped cilantro
4 wedges lime for garnish
Instructions
Heat olive oil in a large skillet over medium heat; cook and stir chicken breast cubes in the hot oil until the juices run clear and chicken is no longer pink inside, 5 to 6 minutes. Sprinkle chicken with monosodium glutamate as it cooks. Remove chicken from skillet.
Mix soy sauce, brown sugar, red pepper flakes, lime juice, and lime zest in a bowl, stirring to dissolve sugar. Pour sauce into hot skillet, bring to a boil, and reduce heat to low. Simmer, stirring occasionally, until sauce begins to reduce slightly, 3 to 4 minutes. Mix cooked chicken into sauce and cook until sauce forms a glaze on chicken pieces, about 2 to 3 more minutes, stirring often.
Bring vegetable broth to a boil in a saucepan. Stir couscous into vegetable broth, turn off the heat, and let couscous stand until broth is absorbed, about 5 minutes. Stir cilantro into couscous.
Arrange couscous onto a serving platter, top with chicken and sauce, and serve with lime wedges. Squeeze lime wedges over couscous and chicken before serving.