Newsletter
Myrtle Beach Events
You already know where to stay in Myrtle Beach for unmatched access to the ocean, attractions and South Carolina's best golf Prince Resort at the Cherry Grove Pier, but what about upcoming events and other insider tips for enjoying your Myrtle Beach vacation?
Don't visit Myrtle Beach without reading the Prince Resort monthly newsletter, where you'll find the latest about our seasonal specials and holiday events, find out about recent hotel upgrades and meet members of our staff. To receive the monthly Prince newsletter in your inbox, sign up here

    Spring 2014                         Vol. 5 Issue 2
Greetings from Prince Resort!
Spring has finally arrived in North Myrtle Beach! We are busy gearing up for Summer 2014 and all of the fun that it will bring. We have been very busy making improvements and upgrading units to make the stays of each of our guests the best that they can be. Make your vacation plans today – call or book online. Our vacation planners are ready to help you plan your memorable beach vacation!
News from Prince Resort
Extended Breakfast Hours For 3500 Ocean Grill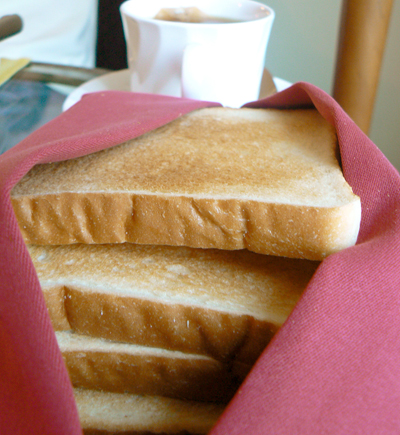 Our very own 3500 Ocean Grill is now open for breakfast seven days a week! Dine on delicious dishes such as eggs, bacon, or our famous Sand Dollar breakfast sandwich!

Our daily breakfast buffet is the perfect way to get your day started! Before a day at the beach, a round of golf, or shopping with friends, stop by 3500 Ocean Grill to fuel up for the days activities!
Click Here
for our breakfast menu and pricing.
Boardwalk Beach Cafe and Tackle Shop Updates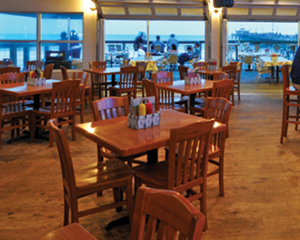 We have been very busy with maintenance work around the resort. The Boardwalk Beach Cafe and the Tackle Shop have both been painted. We know that all of our guests will notice how nice these two places look with their fresh coats of paint! We have already received some positive feedback from guests. They all say that the fresh paint makes the Boardwalk Beach Cafe makes the Tackle Shop look brand new.
An Exiting New Amenity Is Coming To The Prince Resort

We are proud to announce an exciting new amenity beginning in June. Our "Now That's Entertainment" package is an amazing new service that will provide our guests with unlimited DVD rentals and free or discounted tickets to Myrtle Beach area attractions.
Upon check-in, you will be provided a DVDNow rental card. A kiosk will be available in our lobby for you to rent and return the DVDs. From the kiosk you can actually view previews of the movie that you would like to rent. This wonderful service will be available to all of Prince Resort's guests.
It was a 'Hoppy' Easter at the Prince Resort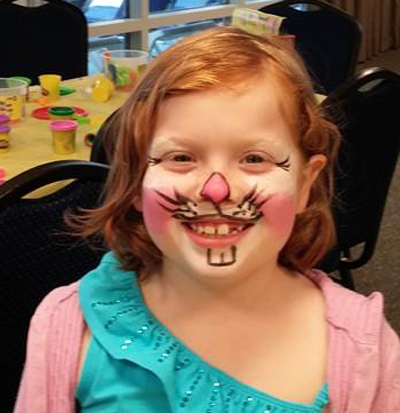 Despite the dreary weather, we had a fun Easter weekend at the Prince Resort. The fun was kicked off with a coloring contest and a jellybean guessing contest. The winners of both contest received prizes of candy and other treats!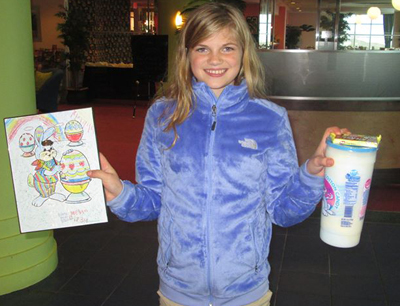 On the Saturday before Easter, we had a fun party that included face painting, an Easter movie, games, and even
a visit from the Easter Bunny!
On Sunday morning, the Easter Bunny delivered  baskets to kids staying in the resort. Afterwards, the Easter Bunny was available for a meet and greet in the lobby! Many guests had their photos taken with him!
The highlight of our Easter festivities was our delicious lunch buffet. The buffet included homemade salads, roast beef, Virginia baked ham, fresh green beans, Tuscany vegetable saute', and a selection of delicious desserts. "We are thrilled that Easter was such a success this year, "says Stephanie Chestnut, manager at the Prince Resort, "We are already looking forward to all of the festivities that we have planned for next year!"
New Menus for The Boardwalk Beach Cafe and 3500 Ocean Grill

Our food and beverage staff have all been working very hard on new menus for both the Boardwalk Beach Cafe and 3500 Ocean Grill. These new menus will be completed no later than May 1st.
The Boardwalk Beach Cafe has some exciting new dishes planned including fish tacos. 3500 Ocean Grill will also be featuring new menu items such as a traditional club sandwich and Chef's salad. We will also be offering a Prime Rib special. "We are excited for our guests to see the new menus that we have prepared. We know they will be a hit", says Don Alford, Food and Beverage Director at the Prince Resort.
Click Here
for more information about our restaurants.
Weddings at The Prince Resort
Spring is the definitely the season for weddings and we have several of them coming up in the next few weeks.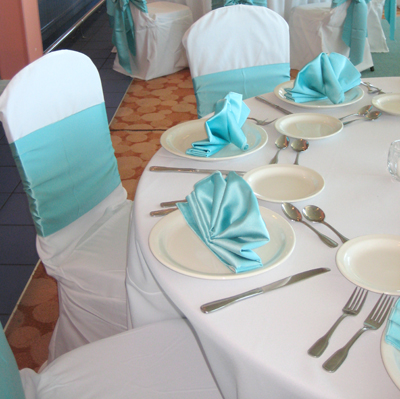 We have brand new wedding packages that are already big hits with brides-to-be. We can help with a variety of wedding festivities, including bachelor getaways, bridal showers, rehearsal dinners, wedding ceremonies, receptions, and more.
To view all of our wedding packages please
Click Here
. For more information on planning your wedding or event please contact Group sales at 1-866-567-9957.
Quidditch World Cup
The 7th Annual Quidditch World Cup was held in North Myrtle Beach at the new North Myrtle Beach Parks and Sports Complex during the first weekend of April. It was an absolute blast!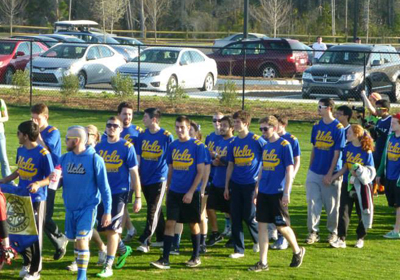 The Prince Resort hosted teams from all over the world, including Sydney, Australia and Ottawa, Canada. We also welcomed teams from UCLA, Silicone Valley, and Oklahoma State University.
Many of these athletes commented about how excited they were to be in North Myrtle Beach playing Quidditch!
Many of the Quidditch teams enjoyed our all-you-can-eat spaghetti night. Many teams also enjoyed the breakfast buffet that 3500 Ocean Grill had to offer.
News from the Beach
10 Things to Do in Myrtle Beach For Less than $25
While on vacation in Myrtle Beach, stretch your vacation dollar to the max. From free events such as concerts and fireworks shows to a relaxing game of miniature golf, there are dozens of ways for a family to have hours of fun and not break the bank!
1. Relax on the Beach
Of course this is the number one item! Don't forget your suntan lotion, a beach towel, and a good read!
2. Outdoor Concerts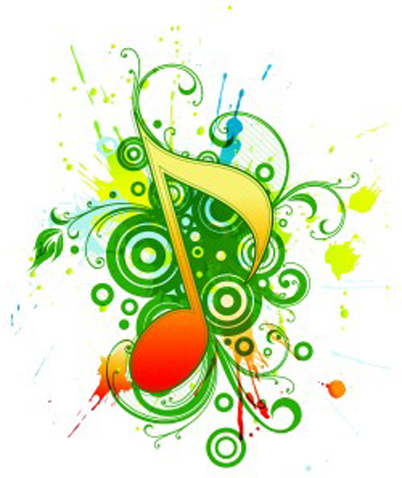 Music is the universal language of the world and what better way to enjoy blues, country, rock, and even beach music than sitting on a lawn chair enjoying the fresh air? The City of North Myrtle Beach hosts free concerts on most Thursdays during the summer months. These concerts are either held at the Horseshoe or on Main Street. 2014 acts include Marsha Morgan, Carolina Breakers, The Wannabees, Atlantic Groove, Tru Sol, and Carolina Soul Band.
Tip: Be sure to bring your own lawn chair, because seating is not available.
Click Here
for a schedule of concerts.
3. Miniature Golf
Known as the miniature golf capital of the world, there are over fifty themed courses along the Grand Strand with excitement at every hole.
Tip: Check the local coupon books for discounted rates at many miniature golf courses. Children under 2 are free at most establishments.
4. Fireworks at Broadway at the Beach
There are fireworks at 10:00 pm over Lake Broadway every Tuesday and most Fridays all summer long. The fireworks are free. At Broadway at the Beach you can enjoy a few rides at the Pavilion Nostalgia Park, purchase a funnel cake, or buy your favorite Starbucks brew.
Click Here
for more information about Broadway at the Beach.
5. Shelling at Myrtle Beach State Park and Wildlife Observation at Huntington Beach State Park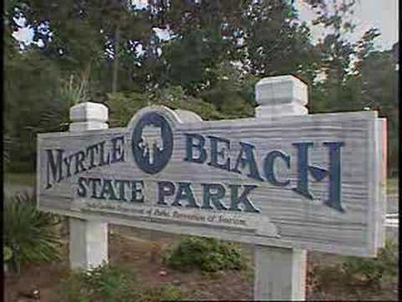 Awesome shells, shark teeth, and more await you at these local spots. For a $5 per person park entrance fee, you can enjoy a wide beach, nature trails, a fishing pier, and more at Myrtle Beach State Park, or for the same low admission fee you can grab your camera and head to Huntington Beach State Park where you can photograph historic Atalaya Castle, observe gators, egrets, and herons in their natural habitat. Don't forget to pack a picnic basket, beach pail, and shovel. Spend time enjoying the great outdoors!.
6. Walking the Cherry Grove Pier
The historic Cherry Grove Pier, located in the Cherry Grove Section of North Myrtle Beach, is a landmark that has attracted both visitors and locals alike since its construction in the early 1950s. The Cherry Grove Pier has the only two-story observation deck at any privately owned pier in the Myrtle Beach area! With an admission of only $2 per person, you can enjoy a stroll along the 985 ft. pier. It's always fun to watch the fishermen pull in their prize catches and gaze out at the ocean.
Tip: Keep an eye out for the shrimp boats because there are usually a pod of dolphins following not far behind.
Click Here
for more information about The Cherry Grove Pier.
7. Souvenir Shopping at the "Everything Under The Sun Flea Market" in North Myrtle Beach
This is one of the largest indoor flea markets in the area. You'll receive personalized service from over a hundred vendors with thousands of bargains. The Everything Under the Sun Flea Market is open from 9 am to 6 pm, six days per week during the summer and Thursday through Saturday during the off-season.
Click Here
for more information about the flea market
8. The South Carolina Hall of Fame at the Myrtle Beach Convention Center
The South Carolina Hall of Fame honors those who have made outstanding contributions to the Palmetto State's heritage and progress. Hall of Fame inductees include Strom Thurmond, Astronaut Charles M. Duke Jr., President Andrew Jackson, and Cale Yarborough.
9. Murrells Inlet Marsh Walk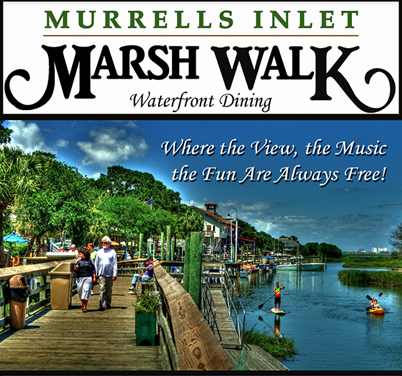 Visit the historic fishing village of Murrells Inlet and experience nature along the Marsh Walk which offers great views of the saltwater marsh, birds, and beautiful scenery. Home to many waterfront restaurants, music is in the air once evening rolls around. The Marsh Walk is free to enjoy. For more information about the Murrells Inlet Marsh Walk please
Click Here
.
10. Franklin G. Burroughs – Simeon B. Chapin Art Museum
Admission to the Franklin G. Burroughs - Simeon B. Chapin Art Museum is free and they offer many diverse exhibits. Their collection of donated works from both local and national artists continues to grow. Maps and historical prints of the area fill the walls in addition to other exciting exhibits like sculptures, photographs, paintings, and any type of art that you can imagine.
New Beach Shading Regulations
The City of North Myrtle Beach has voted to ban the use of shading devices, other than umbrellas, May 15 – September 15th annually along the city's nine miles of beach.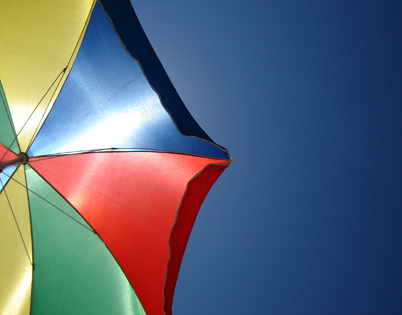 This new law describes acceptable beach umbrellas as having "…a center pole no greater than 7 feet 6 inches in height, and with a circular shade no greater than 9 feet in diameter." The law also describes an umbrella as being "a collapsible circular shade consisiting of a natural or synthetic fabric shade stretched over hinged ribs radiating from a central pole without grounding lines or ropes.
The adoption of this new law was driven by public safety concerns. Over the past several years, the sheer number of tents on the beach has grown to the point where it has become increasingly difficult for public safety officials to respond in a timely manner to beach related medical and other emergencies.
"We understand why tents are so popular among some beach-goers," said North Myrtle Beach Public Information Officer Patrick Dowling. "They are convenient and one tent can provide shade to many people,
while also accommodating coolers, chairs and other beach equipment. When their collective presence on the beach creates congestion that seriously affects the ability of public safety personnel to respond quickly to medical and other emergencies, public safety has to outweigh convenience." To read the ordinance please
Click Here
.
Kirk Cotton | Engineering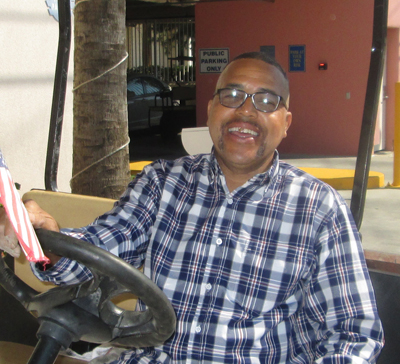 Our featured employee for Spring 2014 is Kirk Cotton, who is a part of our engineering staff. Kirk lives in North Myrtle Beach with is lovely wive Belinda. He has four grown children. He enjoys spending time with his family, watching his favorite television shows, and enjoys working around his yard.
Kirk has been a part of our Prince Resort family for about a year.
He works very hard on our resort grounds. Kirk does an excellent job in keeping our property looking spectacular year-round. Kirk has recently started cleaning our pools. He keeps them in tip-top shape and ready for our guests.
"We are enjoying having Kirk as a part of our staff," says Stephanie Chestnut, manager at the Prince Resort, "He always has a smile on his face and he takes pride in everything that he does."
Groups
"We were down for a wedding party that consisted of about 75 guests. The staff was ready to help for all "problems" that would arise. The rooms were clean and the view is unbelievable! The pier is connected to the resort (but an additional fee is required to enter the pier). the food in the restaurant is great and the bartenders do a great job. Would recommend for a family trip. Be advised that the rooms across the street do have an ocean view also."
Barbara Carver Boston,MA
Groups of all types and sizes have enjoyed our packages, including churches, banks, sports groups, and wedding groups to name a few. We can make your groups' next visit to the Myrtle Beach area even more enjoyable!
Our dedicated Event Coordinators are here to assist you anytime so please don't hesitate to contact us for your next event!
Call Group Sales at (843) 417-5510.
Guest Comments
"Stayed in a 2 bedroom unit in the tower across the street. Unit was spacious, clean and stocked with all the items my family needed to enjoy the stay. Staff was very friendly and I look forward to coming back very soon to enjoy some warm weather!"
mssb2013, Winston Salem, NC
"Just spent a week in a two-bedroom corner condo in Tower 1. It was quite spacious. The kitchen was open to the living area with a counter bartop. Standing at the kitchen sink you look right out the huge floor to ceiling windows at the ocean. There was a big dining table with chairs for six. Since this was a corner unit there is also a huge window on the south wall looking down the beach towards Myrtle Beach. The balcony can be accessed via either the main living area or the master bedroom. This bedroom was huge with the same floor to ceiling windows. You wake up seeing and hearing the ocean. The bathroom was large with a garden tub/shower combo. The second bedroom also had a big window with ocean views. There were two queen beds in this bedroom. The second bath is also quite large. The staff is friendly and helpful. I would stay here again. So much better than a hotel room. It was also very quiet. We didn't hear any neighbors. Can't wait to go back!"
VacationAce, Loveland, OH
Click here
to read more guest comments.
Fun in the Sun
Fun Facts
Did you know that if you have 3 quarters, 4 dimes, and 4 pennies, you have $1.19. You also have the largest amount of money in coins without being able to make change for a dollar?
Did you know that Isaac Asimov is the only author to have a book in every Dewey-decimal category?
Did you know that it would take 11 Empire State Buildings, stacked one on top of the other, to measure the Gulf of Mexico at its deepest point?
Did you know that the most money paid for a cow in an auction was $1.3 million?
Monthly Recipe - Chocolate Chocolate-Chip Muffins
1 3/4 cups all-purpose flour
2 teaspoons baking powder
2 tablespoons best quality cocoa powder
3/4 cup semisweet chocolate chips, plus 1/4 cup for sprinkling
1/3 cup plus 2 teaspoons vegetable oil
1 teaspoon pure vanilla extract
Preheat the oven to 400 degrees F.
Put the flour, baking powder, baking soda, cocoa, sugar, and 3/4 cup of the chocolate chips into a large bowl.
Pour all the liquid ingredients into a measuring jug.
Mix the dry and wet ingredients together, remembering that a lumpy batter makes the best muffins.
Spoon into the prepared muffin cases.
Sprinkle the remaining 1/4 cup chocolate chips on top and then bake for 20 minutes or until the muffins are dark, risen and springy.