Newsletter
You already know where to stay in Myrtle Beach for unmatched access to the ocean, attractions and South Carolina's best golf Prince Resort at the Cherry Grove Pier, but what about upcoming events and other insider tips for enjoying your Myrtle Beach vacation?
Don't visit Myrtle Beach without reading the Prince Resort monthly newsletter, where you'll find the latest about our seasonal specials and holiday events, find out about recent hotel upgrades and meet members of our staff. To receive the monthly Prince newsletter in your inbox, sign up here

    Fall 2013                         Vol. 4 Issue 4
Greetings from Prince Resort!
Autumn is perfect at the beach! The heat and humidity of summer has given way to milder days with brisk mornings and clear nights. The traffic jams of summer are gone and the lines at attractions have disappeared. The golf clubs are swinging and the fish are biting. The delicious oyster is starting to make its annual appearance on menus around town and every weekend there's a festival or something equally exciting to do. If you've never experienced fall at the beach, it's not too late to book your getaway! Our vacation planners are awaiting your call...
News from Prince Resort
Thanksgiving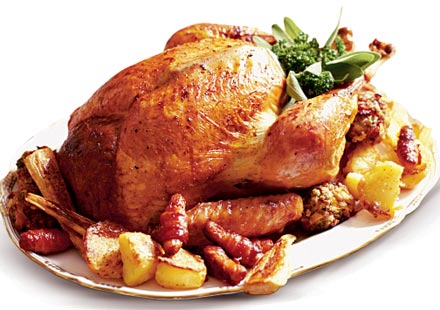 Thanksgiving can be a very busy time, so avoid the hustle and bustle this year and spend Thanksgiving with us! Let us do all of the cooking and cleaning. You just sit back, relax at the pool, or even take a long walk on the beach. We will take care of everything! Our delicious Thanksgiving menu includes roasted turkey, ham, and roast beef with all of the delicious holiday trimmings. We will also have a selection of delectable desserts. Call or
go online
to make your reservations today.
New Years Eve
Join us as we ring in the New Year at the Prince Resort. We have a special night of celebrating planned at 3500 Ocean Grill. Our delicious
New Years Eve dinner menu
includes the choice of chicken marsala, grouper or roast pork loin. In addition to our delicious dinner, we will also be hosting a New Years Eve Celebration beginning at 10:00 pm. The party will include live music, delicious hors d'eouvres and a champagne toast at midnight! Call for your reservations TODAY!
Employee Appreciation Party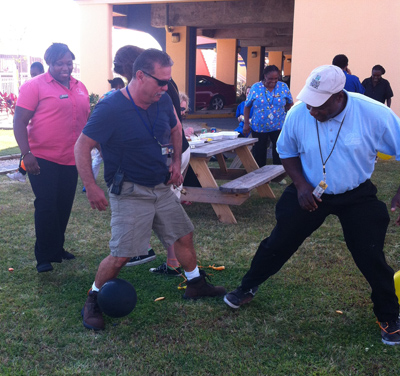 We held a poolside cookout for all of our wonderful Prince Resort staff to celebrate the hard work that they put in over the summer season. Our cookout included limbo races, balloon games, and prizes for the staff.
American Heart Association
We have raised $2,617 for the American Heart Association. We chose this charity because the issue of heart disease really hit home with us this year, as many staff have been touched by this leading killer of men and women over the age of 40.
Rotary School Supply Donation
The Prince Resort participated in the North Myrtle Beach Rotary Club's School Supply Drive for the second year in a row. The Prince Resort and the North Myrtle Beach Rotary Club collected school supplies and donated those supplies to local school children. Items collected included pencils, notebooks, paper, crayons and various art supplies.
WBTV's Carolina Camera
The CBS affiliate in Charlotte, North Carolina, WBTV, filmed a special coastal edition of their series, "Carolina Camera" here in early August. They filmed several scenes overlooking the Cherry Grove Pier. To watch the episode online,
click here
.
North Myrtle Beach Ocean Outfall Project Has Begun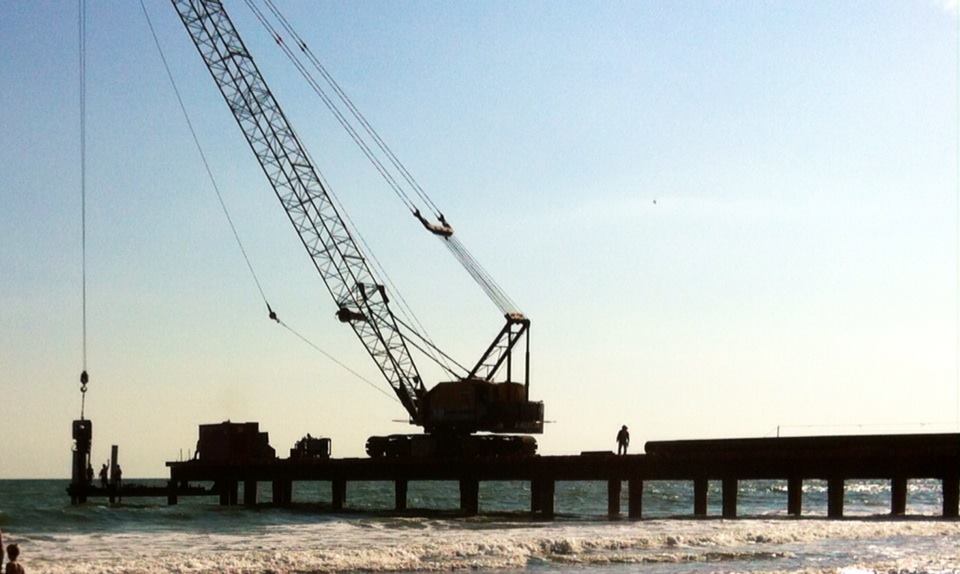 The city is excited about beginning its fifth ocean outfall project since 2002. The ocean outfall project will remove the existing storm drains from the beach and combine them in one larger underground pipe which discharges into the ocean a thousand feet away from shore. The reason that the city performs and funds these projects is to help keep the beach and beach access areas looking nice and clean. The project will also help reduce the bacteria levels in the beach swim zone. Construction will be ongoing through the next two years with an expected completion date of May 2015, but the roads and horseshoe will open up again for the season in late April or early May of 2014. If you would like to know how this might affect you when you visit us, don't hesitate to ask the front desk.
News from the Beach
Top Ten Things to Do in the Fall in Myrtle Beach
10. Sun Cruz Casino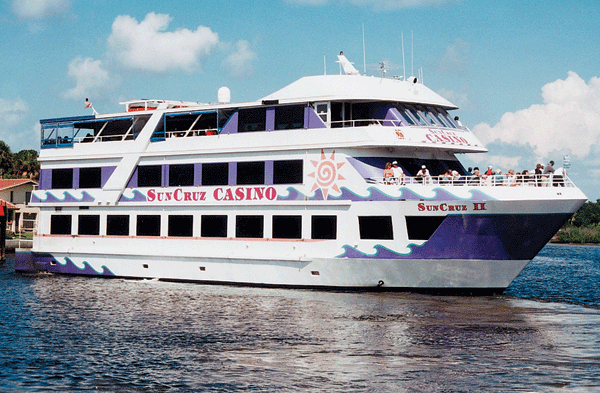 An afternoon on a Sun Cruz Aquasino is the perfect activity for a fall day! Whether rain or shine, cold or hot, Sun Cruz Casino will surely provide you with a fun day on the water. Sun Cruz will take you on an exciting five-hour gaming cruise! On board, games include bingo, slots, blackjack, roulette, craps, poker, and sports book. You will not leave hungry, either. They also have a delicious buffet! For more information about SunCruz Casinos, please visit
suncruzcasino.com/myrtlebeach
.
9. Dining
There are at least 1,650 full-service restaurants in the Myrtle Beach area, many of which are buffet-style. There is something in Myrtle Beach for every appetite! Regional specialties include fresh seafood, chicken bog, she-crab soup, alligator stew, crawfish and hushpuppies. For more information on area restaurants, please visit
MyrtleBeachSCRestaurants.com
.
8. Shopping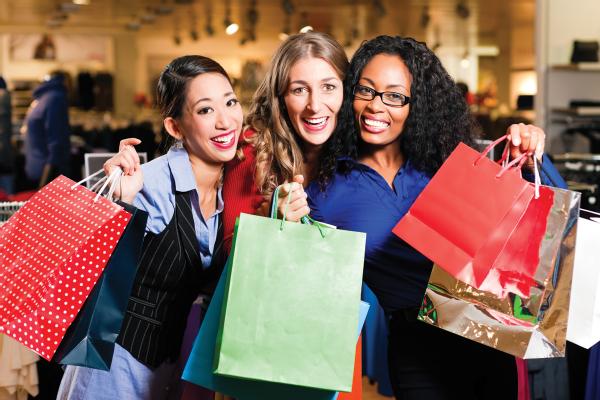 During your visit to Myrtle Beach this fall, get a jump-start on your Christmas shopping! For shopaholics, the wide array of fantastic stores in the area will keep anyone busy! Shoppers will delight in our shopping malls, factory outlets, specialty shops and flea markets. Visitors can indulge at one of the upscale retail stores at the Market Common or enjoy outdoor shopping complexes like Broadway at The Beach and Barefoot Landing. Bargain hunting is made easy here, too, with two Tanger Outlets Locations offering tons of different name-brand stores to choose from!
7. Legends in Concert
Legends in Concert, "The World's Greatest Live Tribute Show," is celebrating 30 years as the leader in tributes to the stars of today and yesterday! Beginning on November 1, 2013, Legends in Concert will begin its Holiday Show. Enjoy watching their all-star tribute performers singing the holiday tunes that we all know and love. For more information about Legends in Concert, please visit
LegendsInConcert.com
6. Carolina Opry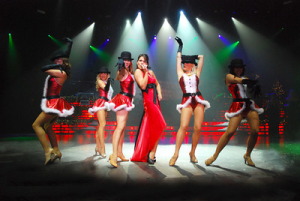 The Carolina Opry has been entertaining audiences since it opened in 1986. The Carolina Opry Christmas Special, known as "The Christmas Show of The South" will be performing its 28th season beginning on November 1, 2013. The holiday decorations at the Calvin Gilmore Theater are an attraction in themselves. In a one-week shutdown, the dramatic transformation into a winter wonderland begins as the crew spends all night and the entire next week preparing over 35 Christmas trees (including a 30 ft. lobby tree with 25,000 lights), 75 wreaths, over 5 miles of tree lighting wire, countless ornaments, and mounds of holiday snow! Mid-November is the perfect time to enjoy this Christmas classic! It will have you in the holiday spirit and you'll miss all of the holiday rush! For more information about the Carolina Opry, please visit
TheCarolinaOpry.com
.
5. Brookgreen Gardens
Brookgreen Gardens, a short drive south of Myrtle Beach, is a national historical landmark with the most significant collection of figurative sculpture in an outdoor setting by American artists in the world and it has the only zoo accredited by the Association of Zoos and Aquariums on the coast of the Carolinas. Brookgreen Gardens is an absolutely beautiful place to visit all year round. It is especially fun to visit during the fall because of the fun exhibits and events that they have going on. Activities such as scarecrow building, pumpkin painting, hayrides, and live entertainment will keep every member of your family entertained and it will ensure that everyone has a wonderful time! For more information about Brookgreen Gardens please visit
http://www.brookgreen.org/
4. Alabama Theatre's "The South's Grandest Christmas Show"
Did you know that you could enjoy the Alabama Theatre's holiday show during the month of November before all of the crowds? The Alabama Theatre will get you in the holiday spirit early when they begin performing their Christmas special "The South's Grandest Christmas Special" on Friday, November 1st. The Alabama Theatre is one of the best places in Myrtle Beach to celebrate the holidays! With a combination of lighting, scenery, sounds, dance, and a touch of humor, the Alabama Theatre may as well be at the North Pole rather than Barefoot Landing. For starters, you will want to be on time for this show for two reasons, and they are both Ricky Mokel. The first being that the local funny man emcees before and during the show - you will want to catch every minute. And second, you don't want to be he target of his joke for being late. While their holiday show does not start until November, you can catch "One: The New Show" during the week from now until late-October. For more information about the Alabama Theatre, please visit
Alabama-Theatre.com
3. Pirates Voyage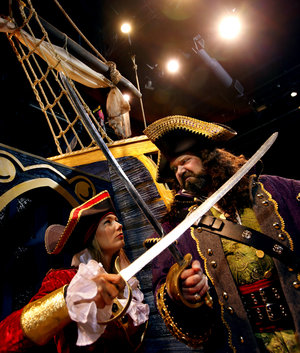 Pirates Voyage will once again start its holiday show beginning in November! So see this dinner show early to avoid the usual holiday rush. However, if you will be visiting Myrtle Beach earlier in the fall, you can still catch a show - they offer shows throughout the week. The menu is certainly fit for the hungriest men at sea! This pirate-themed show features song and dance numbers aboard a full-sized ship in a deep-water lagoon. Cheer on your pirate team as they compete for lost treasures. Acrobats, live animals, mermaids and more also make appearances during the show. Be sure to come early to make the rounds at Pirates Village! For more information about Pirates Voyage, please visit
PiratesVoyage.com
2. Fishing from The Cherry Grove Pier
One of the best things to do in this area during the fall is fishing from the Cherry Grove Pier. The temperatures are perfect for an afternoon of fishing and the summer humidity is almost non-existent. Red Drum are often caught from the pier during the fall and they have a distinguishing black spot on the upper part of their tail base. The Black Drum, can also be caught from the pier. These fish are bottom feeders with a delicious flaky white flesh. Spots, however, are the fish that everyone waits for. They usually begin running in mid to late October and are very easily caught from the Cherry Grove Pier. Spots are a deep-bodied flat fish with an arched back. A large black spot is set above the upper edge of the gill cover. Don't have your own fishing rod? No problem! You can rent one from the Cherry Grove Pier! For more information about the Cherry Grove Pier, please visit
CherryGrovePier.com
.
1. Golf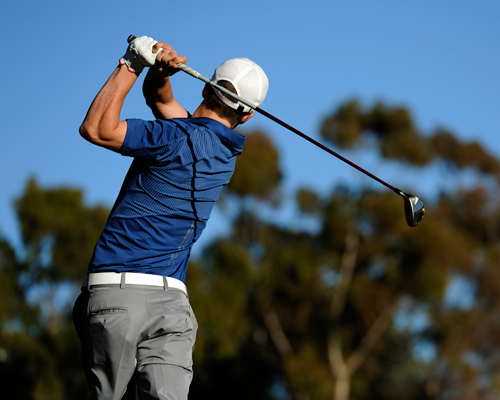 The Fall is one of the post popular golf vacation times of the year for The Grand Strand. Many golfers descend on "The Golf Capital of The World" to take advantage of Myrtle Beach's affordable fall golf packages and the spectacular fall weather. By this time of the year, the summer crowds have gone home, so the beach is less crowded, making room for the Golfers. As the cold and the frost begin to settle in the northeast, the average temperature in Myrtle Beach during the fall is about 75 degrees, which is perfect for a game of golf. Golfers can pack light knowing that they can leave their sweaters and coats at home. As aerification and other golf course maintenance are usually completed over the summer, course greens are usually in pristine condition during the fall season. Bermuda greens thrive in the summer heat, and bent grass loves the cooler air, which makes for perfect conditions on the course during the Fall. For golf specials and reservations please visit
Prince Resort's golf page
Mitzi Diabo | Housekeeping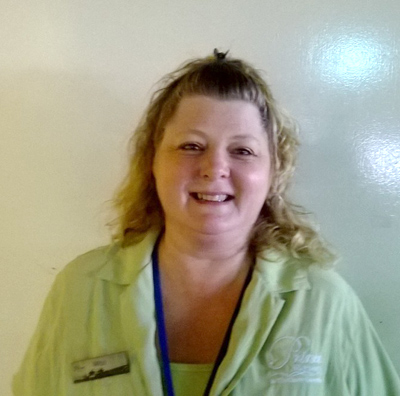 Our featured employee for the fall is Mitzi Diabo, one of our talented housekeepers. Mitzi began her career in housekeeping with the Unity Group at Westwinds, located in the Windy Hill Section of North Myrtle Beach. During her tenure at Westwinds she was promoted to inspecting units in 1996. Mitizi was eventually promoted to Director of Housekeeping at Westwinds. After she left Westwinds she became the Quality Assurance Director at Sea Watch.

Mitzi joined our Prince Resort family in March of 2013. She has demonstrated great leadership quality as well as attention to detail. She was originally hired as a seasonal inspector but she has since been made a full time member of our staff. She was also given the additional role as a trainer and she is responsible for the training of all of the inspectors here at the Prince Resort.

Mitzi has a nine-year-old daughter named Brooke. She has many hobbies including being a mom and spending time with Brooke. "We are lucky to have Mitzi in our Prince family. We hope she is with us for many years to come." says Stephanie Chestnut.
Groups
Class Reunions
Are you looking for the perfect place to have your class reunion? The Prince Resort has the right space and can accommodate large groups - the perfect setting for you and your classmates to reconnect. Let our experienced Group Sales staff help you put on the event of a lifetime. You get everyone together and we'll take care of the rest! Visit us
online
for more details and to contact Group Sales, call us at (843) 417-5510.
If your class, team, church group, family reunion or company retreat is looking for a great oceanfront location, Prince Resort is definitely the place! We can handle group room blocks & weddings, birthday & anniversary celebrations to family reunions or corporate meetings and events. Our dedicated Sales Managers and Event Coordinators are here to assist you anytime so please don't hesitate to contact us for your next event!
Call Group Sales at (843) 417-5510.
Guest Comments
"We absolutely loved staying at your resort. We have stayed at many other condos and have not been nearly has happy as we were with our stay at the Prince Resort. We no longer have to search for a place to stay every year since we found the Prince."
Jason Webb, South Charleston, WV
"It was perfect you couldn't have done more! The staff is always friendly and helpful, and the rooms are very clean, we didn't want to leave. We'll return soon!!!"
Cathy Fearrington, Mebane, NC
Click here
to read more guest comments.
Fun in the Sun
Fun Facts
Starfish are not actually fish.
Catfish have over 27,000 taste buds. Humans have about 7,000.
The female blanket octopus is about 40,000 times heavier than the male blanket octopus. Not only this, the female is about 100 times largest than the male.
Did you know that jellyfish are over 95% water?
Monthly Recipe - Hot Apple Cider
6 cups apple cider
1/4 cup real maple syrup
2 cinnamon sticks
6 whole cloves
6 whole allspice berries
1 orange peel, cut into strips
1 lemon peel, cut into strips
Pour the apple cider and maple syrup into a large stainless steel saucepan.
Place the cinnamon sticks, cloves, allspice berries, orange peel and lemon peel in the center of a washed square of cheesecloth; fold up the sides of the cheesecloth to enclose the bundle, then tie it up with a length of kitchen string. Drop the spice bundle into the cider mixture.
Place the saucepan over moderate heat for 5 to 10 minutes, or until the cider is very hot but not boiling.
Remove the cider from the heat. Discard the spice bundle. Ladle the cider into big cups or mugs, adding a fresh cinnamon stick to each serving if desired.